Club et Centre Vol Libre Genève
+41 (0) 22 784 38 08
Route de Bossey 21b
1256 Troinex
You can come by car, by bike or by public transport.
We have at disposal a large parking located at 50m of the Club-house. In the parking area there is an area at the entrance which is marked with a blue sign for the two-wheelers (green area in the picture). Please respect this area.
The road leading to the clubhouse along the greenhouses is forbidden to traffic! Only the club shuttle, school vehicles and bicycles are allowed.
If you choose to come by public transport, you can get by bus

 or bus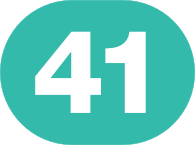 .
From Carouge:
Take the line 

 towards Troinex and exit at the stop "Pont-de Drize", then there is a ten minute walk. Walk towards the restaurant "La Maison Grise", once arrived in front of you go on your right and immediately after left on the road "Bossey". Follow the road to Bossey for 300m and you will have a parking on your left. You have arrived !
From Veyrier:
Take the line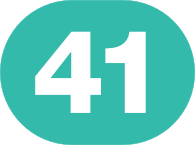 towards the Tours de Carouges and exit at the stop "Milière", then cross the road towards the greenhouses and walk along a hundred meters. You will arrive on a concrete road, continue a hundred meters and you will see the clubhouse and the large landing field. You only have to walk along the ground and you have arrived!
Visit the Geneva public transport page to find your route ->

Marche et vol du 18 septembre 2021.

5 September 2021

Le samedi 18 septembre le CVLG va organiser, si la météo le permet, une matinée marche et vol, afin de permettre à ceux qui ne connaissent pas les chemins du Salève de les découvrir, les autres sont également les bienvenus.Le RDV est prévu à 9h00 pour un petit déjeuner, avec un départ si possible à […]

Francis.
Reportage LémanBleuTV sur le parapente à Genève.

18 July 2020

Beau reportage sur la pratique du parapente à Genève au CVLG, visible dans le magazine Sport Passion de Léman Bleu TV.Le reportage sera diffusé dimanche 19 juillet à 18h30.Mais vous pouvez le voir dès maintenant sur le site de Léman Bleu: https://www.lemanbleu.ch/replay/video.html?VideoID=42134#Bravo Franck pour le commentaire.

Francis.
Collision avec un aigle à St Hilaire.

16 March 2020

Suite à la collision entre un aigle et un parapentiste, devant les falaises de St Hilaire du Touvet (voir film ici: https://www.youtube.com/embed/6KNbeP1xKZw) La FFVL et la LPO (Ligue de Protection des Oiseaux) ont émis des recommandations.Veuillez prendre connaissance de ce document: https://federation.ffvl.fr/sites/ffvl.fr/files/FFVL_Appel_vigilance_Rapaces.pdf

Francis.