It is possible to try numerous paragliding at the Geneva Free Flight Center.
We sell almost every brand of paragliding. However, it is not possible to have all the sails on display. That's why we select a few select partners for whom we have demonstration sails at the shop.
So we are a testing center for the Sup-Air, Advance, Niviuk, Sky, Nova, MCC, and so on.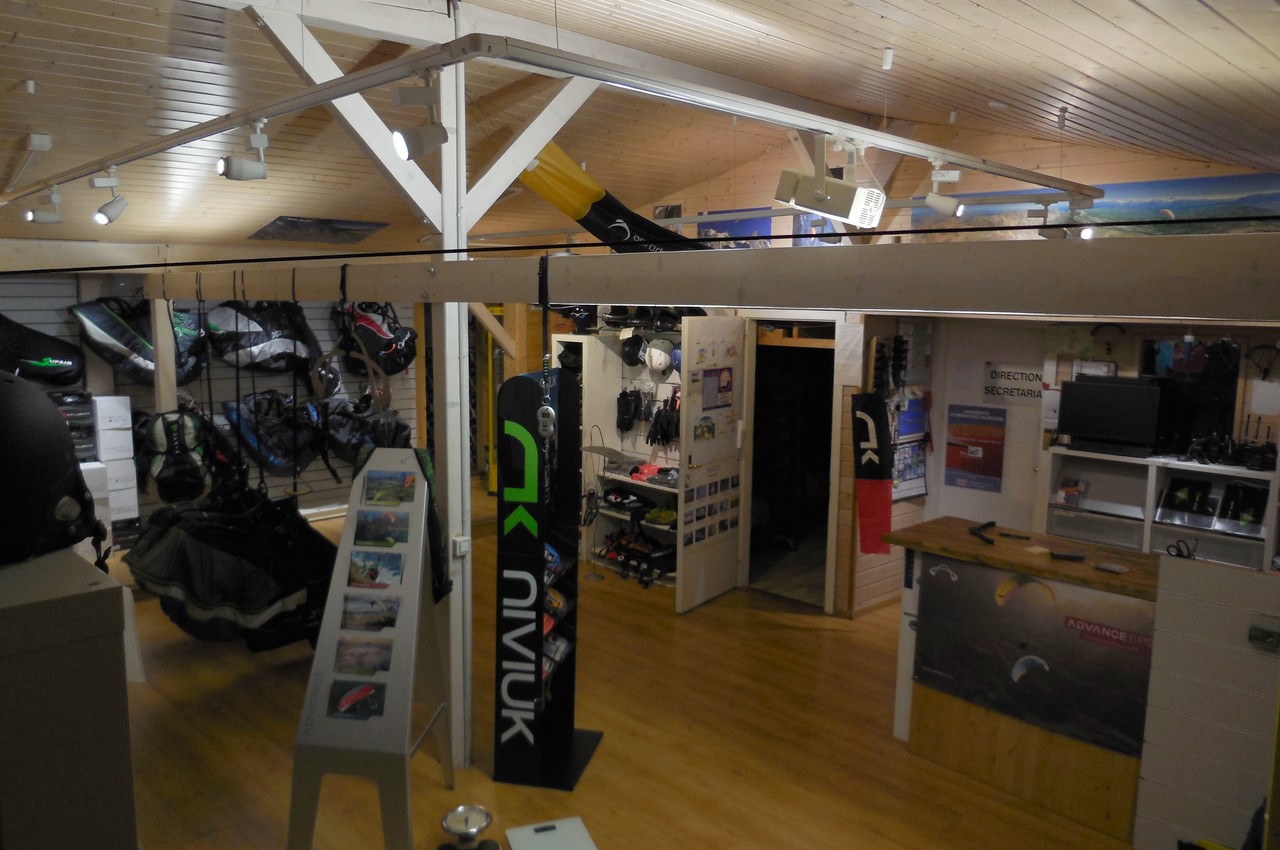 It is a shop specializing in paragliding where you will find all the accessories useful to its practice: wide range of helmets and flight suits, rescue parachutes, alti-variometers, gloves, carabiners and links, air sleeves, shoes, etc. ….
You will also find many accessories and clothing (bananas, t-shirts, sweatshirts, fleeces, jackets, caps, bobs, etc …) of the paragliding brands.
Finally, you will find a sportswear shop with different clothes.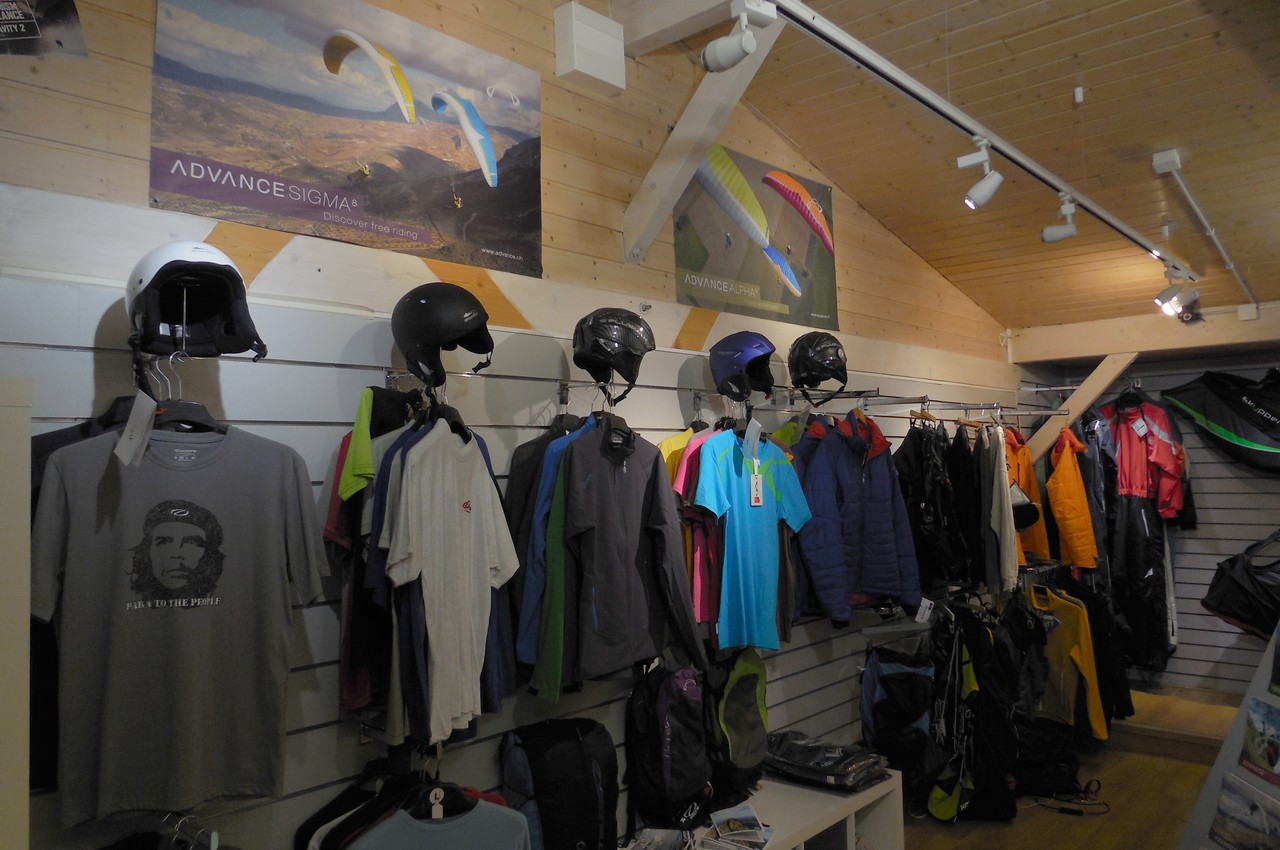 At the Geneva Free Flight Center, instructors will advise you on the testing and purchasing of paragliding equipment and for any after-sales service.
We are certified for the folding of emergency parachutes and can have your paragliders repaired and revised by a specialized workshop.
Folding of emergency parachutes:
60.- CHF standard.
80.- CHF two-seater.
90.- CHF other (rogallo, cluster, …).
10.- CHF for installation in the harness.
Revisions and repairs of paragliders:
Consult us.